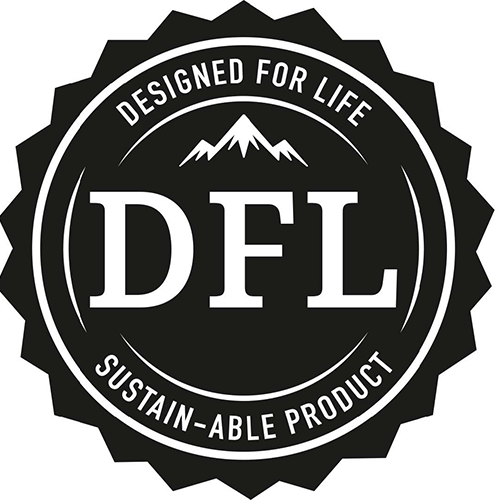 We estimate that for every Sactionals setup you adopt into your life,
You're Saving 4 Couches From a Landfill*
Creating a Designed For Life product is a difficult thing to achieve, and we understand that it will take some time to truly live up to it. We work every day to ensure that we're taking meaningful steps towards achieving this design philosophy. From the raw materials we use to our packaging and shipping practices, we're committed to the responsible consumption of resources and working with partners that share our same vision.
*Calculated based on the average purchase rate of couches and their expected lifespan.
---

Waste-less
In addition to saving 4 couches from a landfill, Sac and Sactionals Inserts use upholstery fabric made from repurposed plastic water bottles.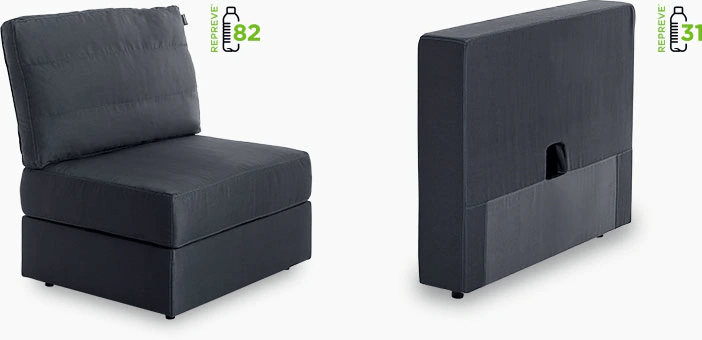 Since 2018 we have repurposed 180+ million plastic bottles from the waste stream into Designed For Life furniture. Here's how:

Recycled Bottles
Post-consumer bottles are collected and cleaned

Repreve Flake & Chip
Bottles are chopped into flake that is melted into chip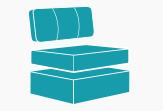 Repreve Fabric
Chip is spun into yarn that is woven to make Sactionals upholstery fabric
---

Responsible Packaging
Sactionals were designed and packaged to maximize shipping efficiency. Recycled kraft cardboard is used to lessen the use of bleaches and dyes, further reducing our total environmental impact.