Comfort That Adapts to Your Changing Needs
Whether it's changing tastes, a growing family, or keeping things fresh and clean, Sactionals will always meet your needs.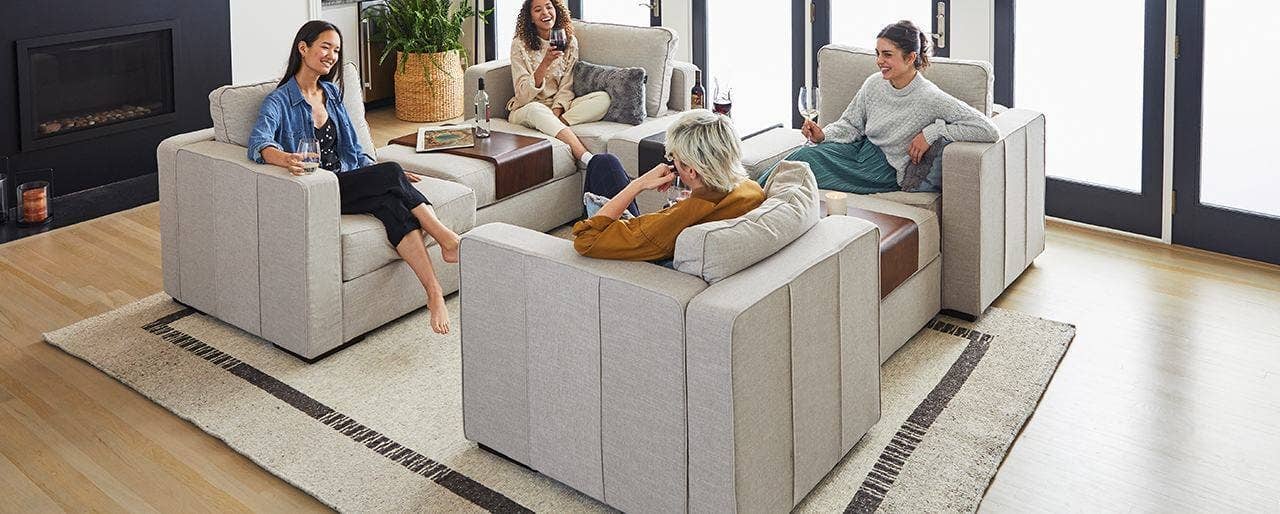 Designed to Meet Your Changing Needs
The beauty of Sactionals lies in their simplicity. With just two pieces, the Seat and the Side, you can rearrange to create any configuration you need. Start with something that is perfect for lounging around. Then, just move a few pieces to make room for your home office, a yoga mat, your kids' school work, or even date night. No matter what you need, Sactionals are ready.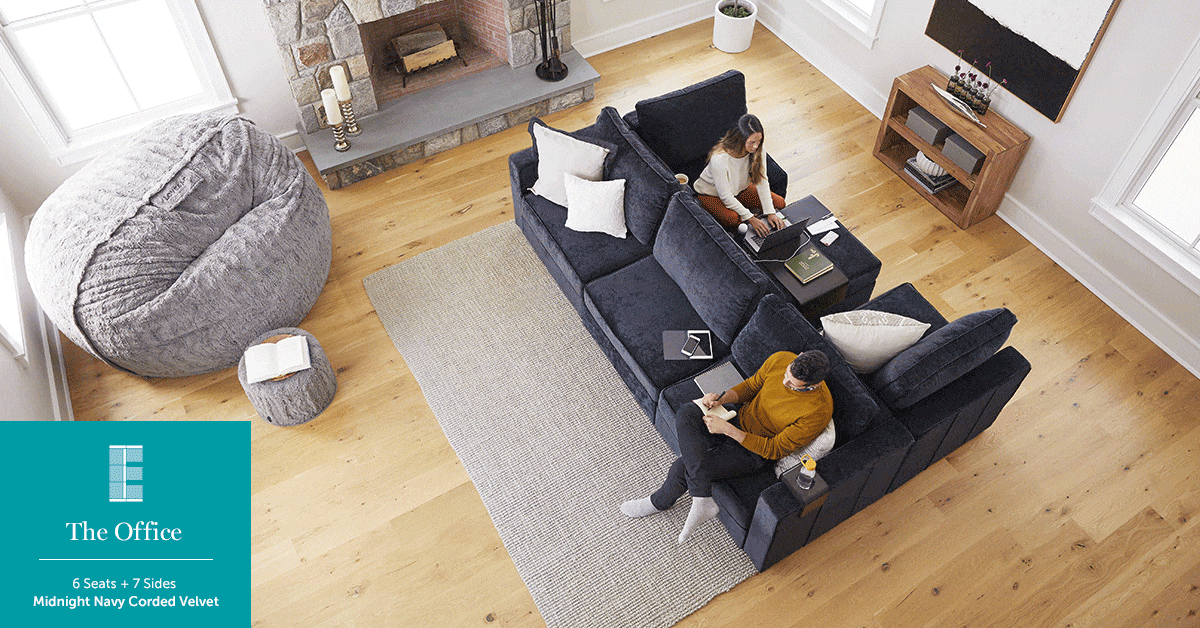 ---
A Total Transformation is Just a Cover Change Away
It's something that's happened a lot this year – you order one lamp to spruce up your living room. Then, next thing you know, you're spending the day overhauling your space. With Sactionals, you can change your couch too! Covers are easily removable and changeable, so you can take that new look to the next level.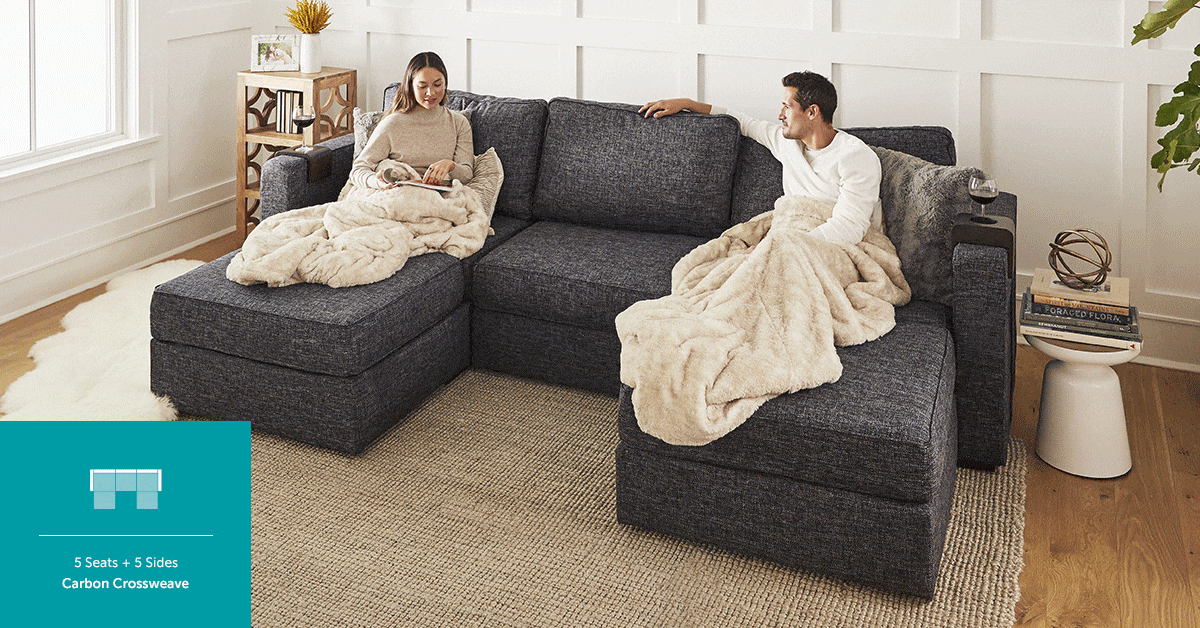 ---

Easily Wash it All Away
When one of your kids wakes up with a sore throat, the sniffles, and a cough, they'll spend the day on the couch, watching TV and trying to feel better. But now the place when your family gathers is covered in germs. Luckily, with Sactionals, you can toss the covers in the wash so your couch is clean and totally germ-free.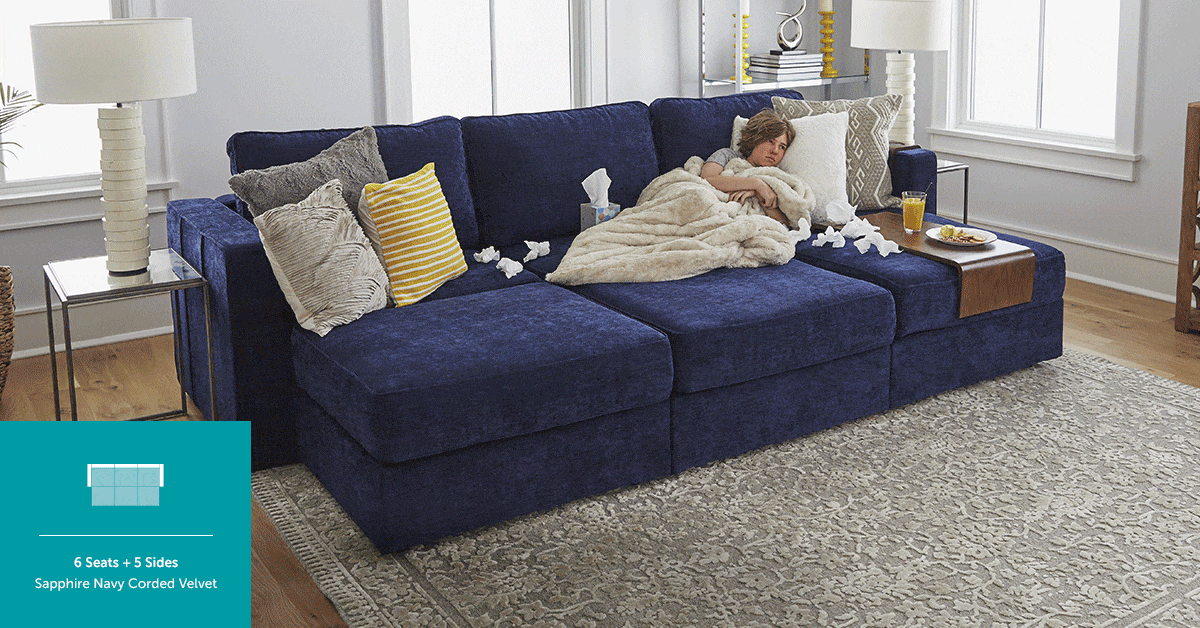 ---

Your Kids' New Cubby is Inside the Couch
When your kids' classroom takes over your living room, you're going to want someplace to store all of their supplies and keep them out of the way. Just add the Storage Seat to any Sactionals setup for convenient, seamless storage.