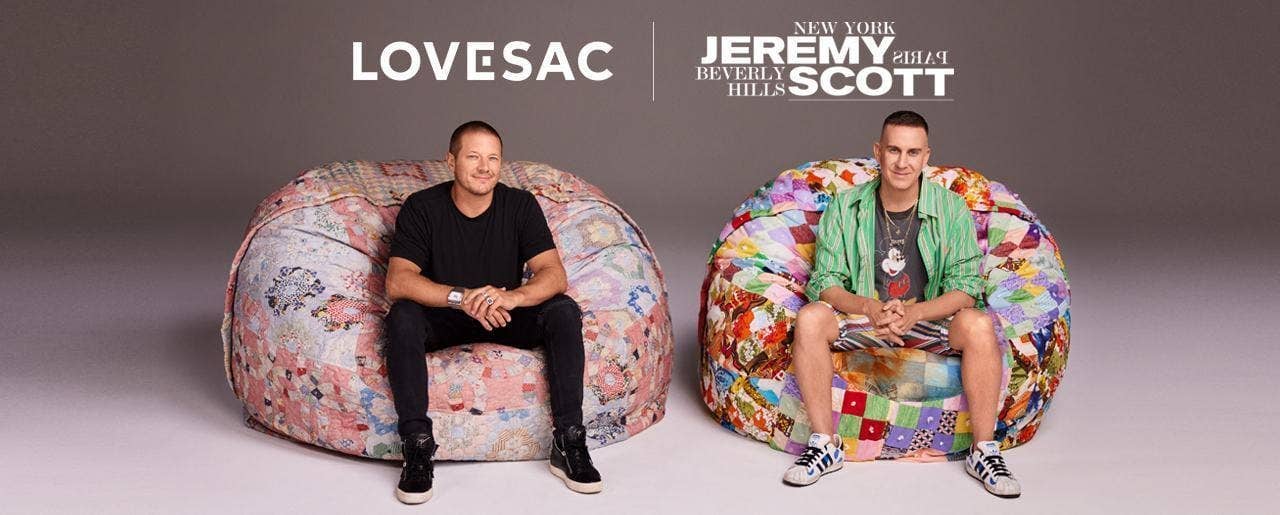 High Fashion Meets Cloud-Like Comfort
This collaboration is the pinnacle of design—blending Jeremy's iconic design aesthetic with the premium cloud-like comfort of a Sac. This partnership is bringing fashion, comfort, tradition, and sustainability into the living room.

Love, Stories, and Tradition
For fashion icon Jeremy Scott, this project was about pulling from his past and getting back to his roots as a designer. Jeremy grew up on a farm in Missouri and, ultimately, rose through the ranks to become the Creative Director of Moschino and sole owner of his namesake label. But even with his success, he never lost sight of where he came from.
On the farm, Jeremy's grandmother would save every scrap of fabric she could to make quilts. Each one hand-made with its own story, character, and personality. Today, these quilts are cherished by Jeremy and his family and often handed down as gifts. The patchwork designs and the love that goes into them were Jeremy's inspiration for this limited release Sac Cover. His signature style and transformative power show how pieces can be repurposed into something useful, as well as beautiful.
---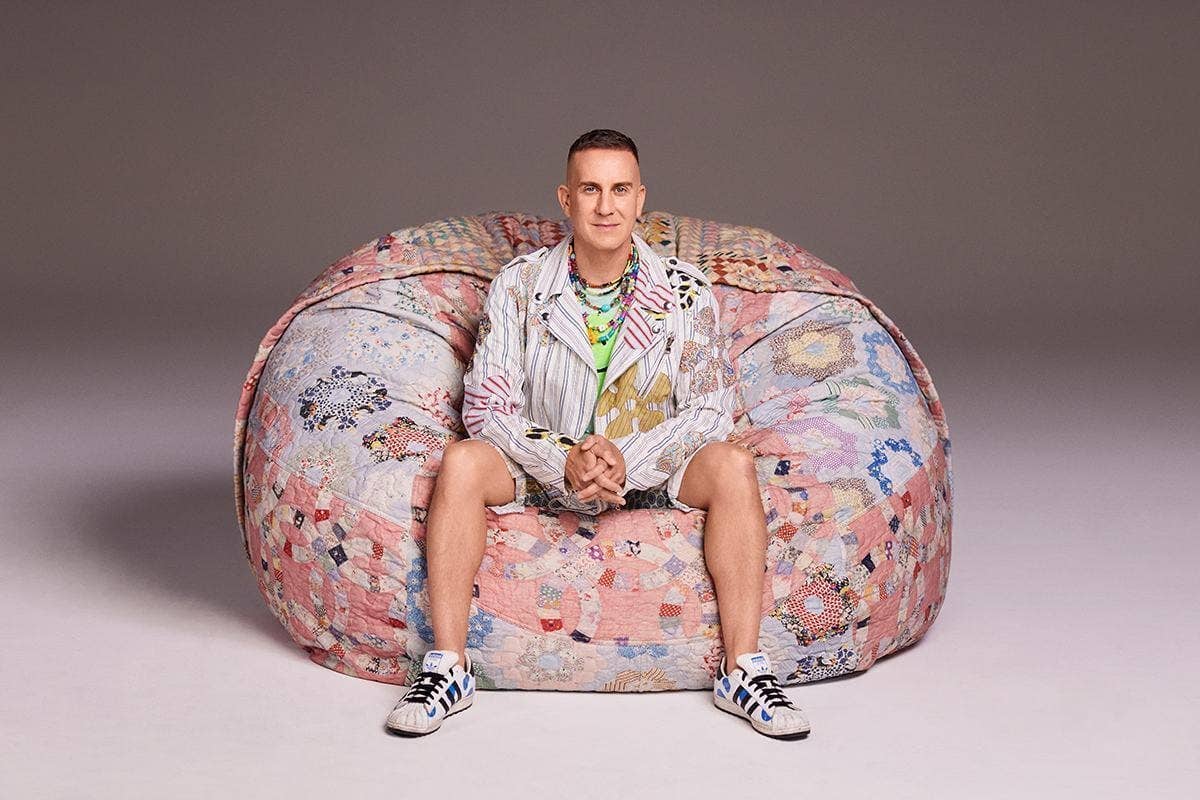 Curated and inspired by Jeremy and his passion for patchwork, each of these elegant SuperSac Covers is cut and sewn from the same roll of custom-made 100% quilted cotton. This means every seam is unique and no two Covers are exactly the same. Additionally, each Cover arrives in a signature, Lovesac x Jeremy Scott quilted envelope bag. Now, the Lovesac Family can fill their living room with the aesthetics of traditional quilting as well as the functionality, coziness, and cloud-like comfort of a Sac.
---
Exclusive and Hand-Crafted
Only eight ever created, each hand-crafted MovieSac Cover featured a truly unique design. Jeremy and his team sourced several patchwork pieces, each with their own stories, character, and personality, then blended them together and transformed them into something new. All eight of these Covers are the definition of one of a kind.